シアトルからプエルトバヤータまで5泊6日の余裕のバケーションだったはずが、、、
A long trip to Puerto Vallata.



Puerto Vallarta is located on the Pacific Coast of Mexico, which has a traditional town and beautiful beach and mountains. It's been a beach resort for American and local Mexican people. If you flight from LA, it takes only 3 hours.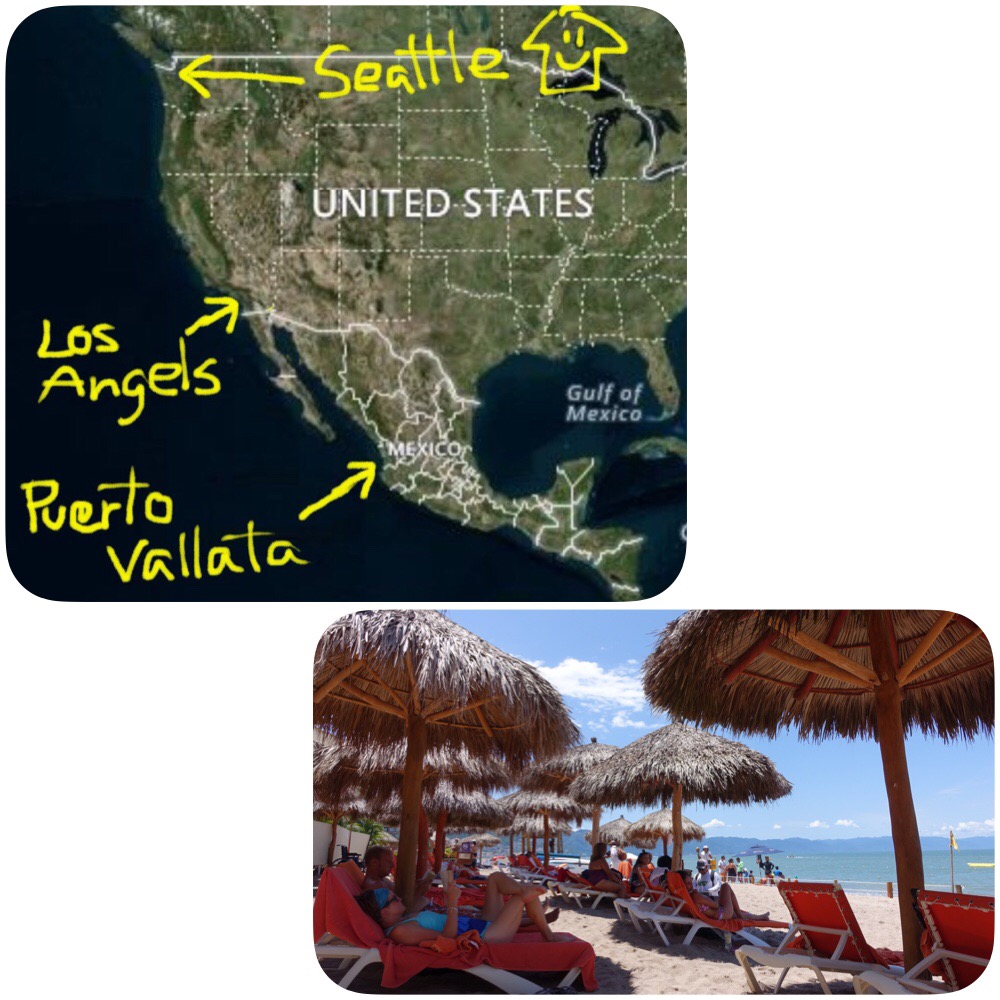 6時間くらいのフライトで楽々こんな楽園ビーチにたどり着ける!!はずだった、、、

When we got the airport, a lot of people were waiting in line for checking-in. It was early in the morning and usually it shouldn't be like that. Seemed some people were stuck at the counter and the line got stopped. We were there earlier and should never miss our flight, but as the time passed, we got so nervous. Just before 30 minutes from our flight, our turn came finally, the staff said calmly that we couldn't make it because the time for check-in baggage was over. WWWHAT?! My brain went blank. How on earth could it happen in spite of we did come here in an appropriate time?
After a long call searching for the alternative ticket, they offered us two options: one was to fly to Salt Lake City tonight, stay at the airport till next morning then fly to L.A. and then to Puerto Vallata.

長すぎるやん!!!

Another one is to fly tomorrow morning in the same time.

さらに着くのおそくなる!!

That was worse, and yet, they tried to make us extra purchase on it: $500 and more!!

ありえへんわ!!

I insisted it was NOT our fault, said we came here before 2 hours and the line was just too slow. They said they were doing their best to help us out. REALLY?!!

ほんまかいな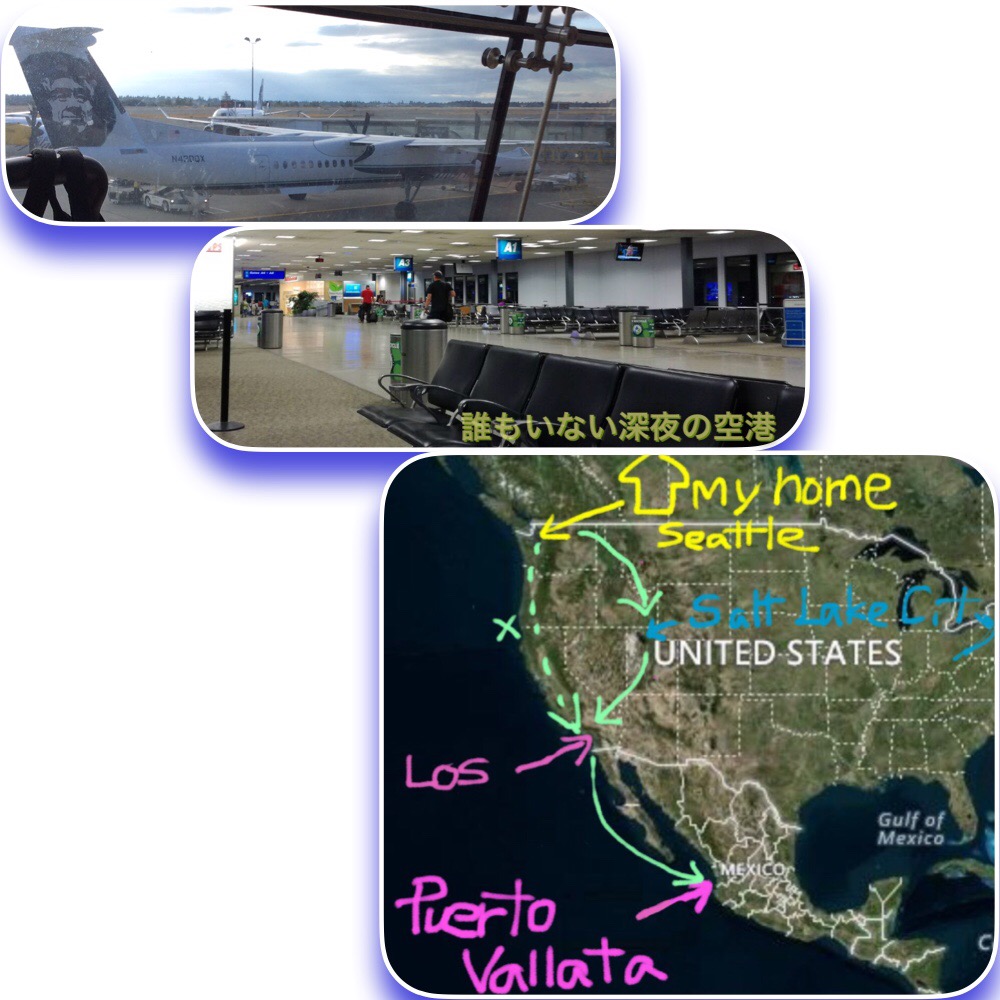 There was another couple who missed the same flight and were negotiating. It took so long! The wife checked our proceeding and said she would insist on getting their hotel and meal, and also said it was the right thing we should have got because it was THEIR fault!! So, I did my best to get our tickets for free (at least) with my limited English.
After a long call, finally they handed us a flight ticket and 3 meal tickets and 1 for snack, each worth $24. So, we definitely ate 3 meals: breakfast to dinner, at Seattle airport and slept on the bench at SLC!!
まさにバックパッカーになった気分!
When we arrived in LA next morning, we encountered the couple at a cafeteria whom we met at Seattle. We talked about how we got here and so, and found out they got different tickets from us; they even didn't go to SLC, but flew to LA and stay in a hotel! What made me surprised was their meal tickets each worth

$48!!!!

What's the hell?!!! They were definitely before us in line, but it's not fair! Seems like it's just depends on negotiating skill. They won it with that. I deeply got to know

this is the way in America!

Anyway, I didn't have any intention of blaming them; they were even so nice that they gave us one of their meal ticket for our breakfast by way of compensation....lol

We finally arrived in PV taking

32 hours

from our apartment. It was long enough to make us wear out. Though we missed one night at the hotel, I couldn't insist to get refund because no energy left in me. Instead, they gave us a room with a great view on 10th floor. I though that was worth.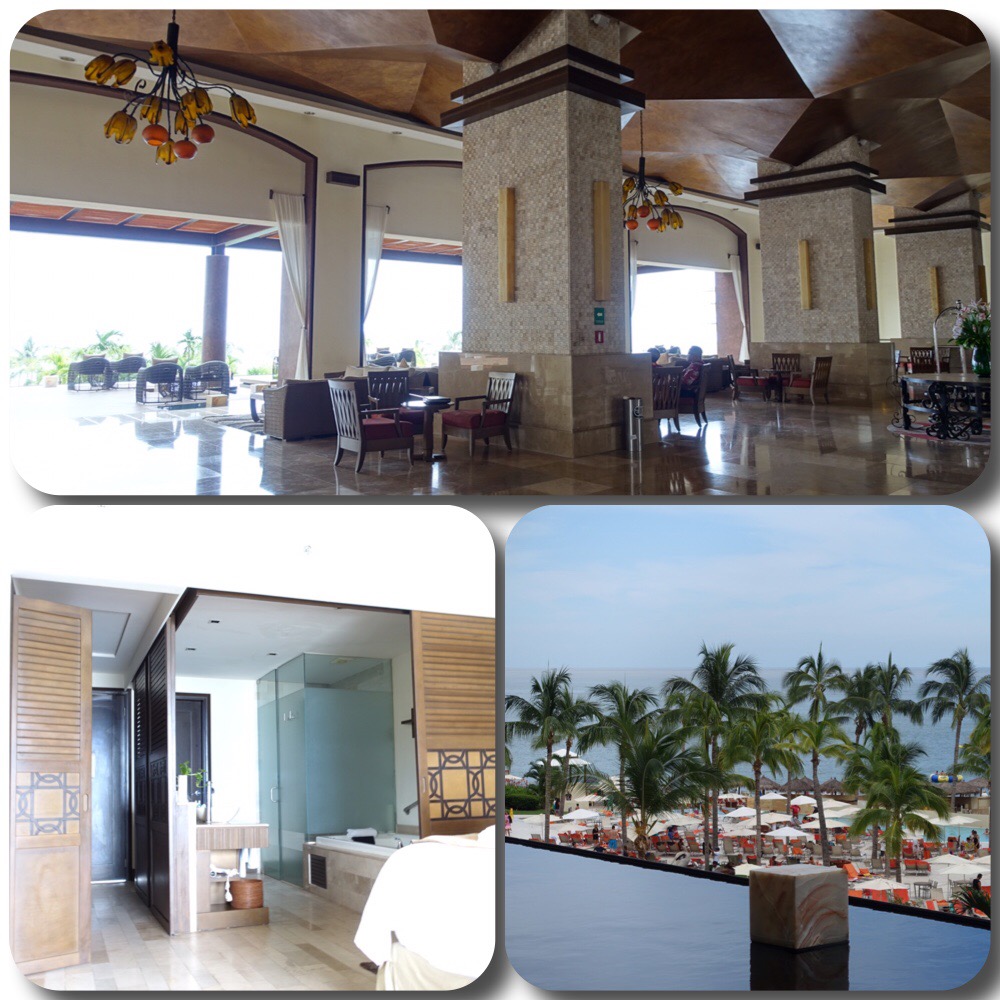 The room was perfect except musty smell. I'd checked some review beforehand and knew all the hotels here smelled due to the high humid, so it didn't get me down at all. Anyway, the first thing we urgently needed was to settle down and get something to eat.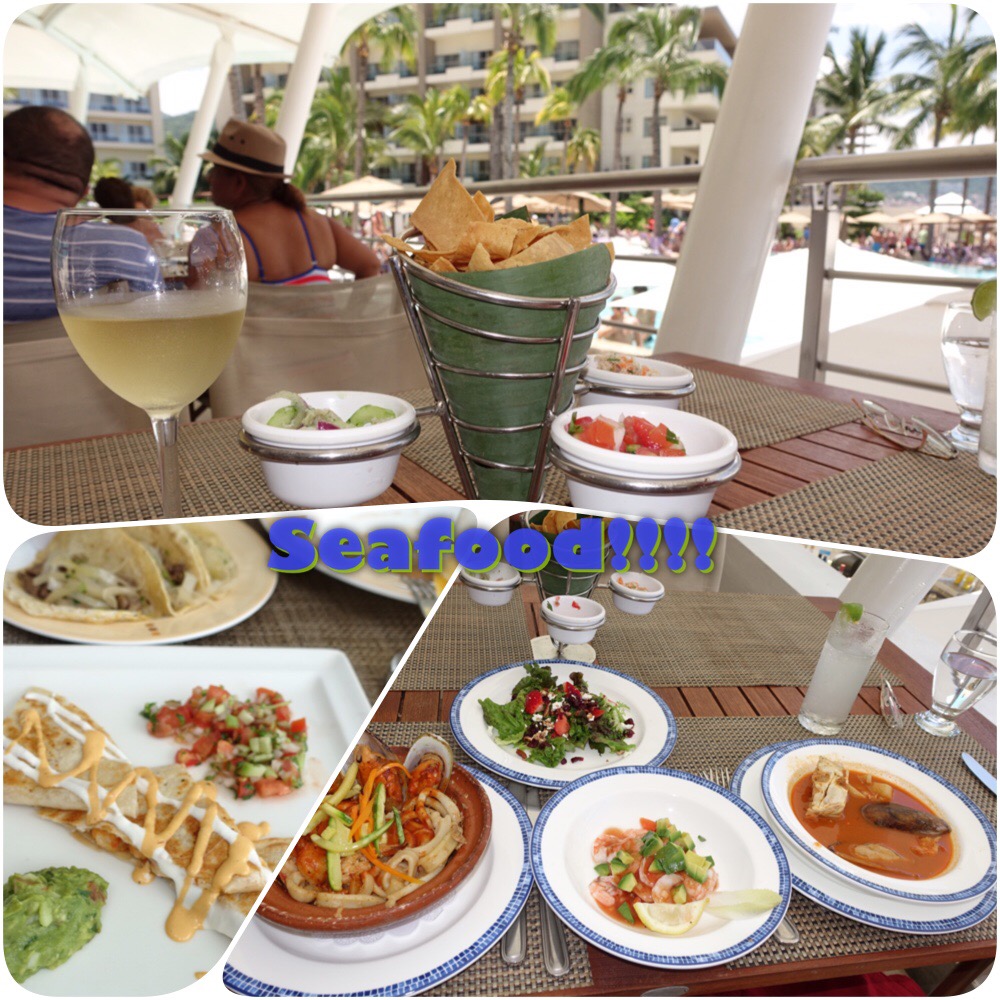 After lunch, I got back some energy and asked for changing our room, in case we could get lucky. The concierge was always nice and considerate when we ask something. They handed us a key for a higher floor room to see if it would work. I'd never expected it turned out our second trouble. The elevators were originally so slow; it took forever, and yet, one of three was out of order! We got so upset when we found out the key didn't work after a long trip from the lobby. Now we had to go back through the humid hallway. (it was open in the hall and corridor without air conditioner !)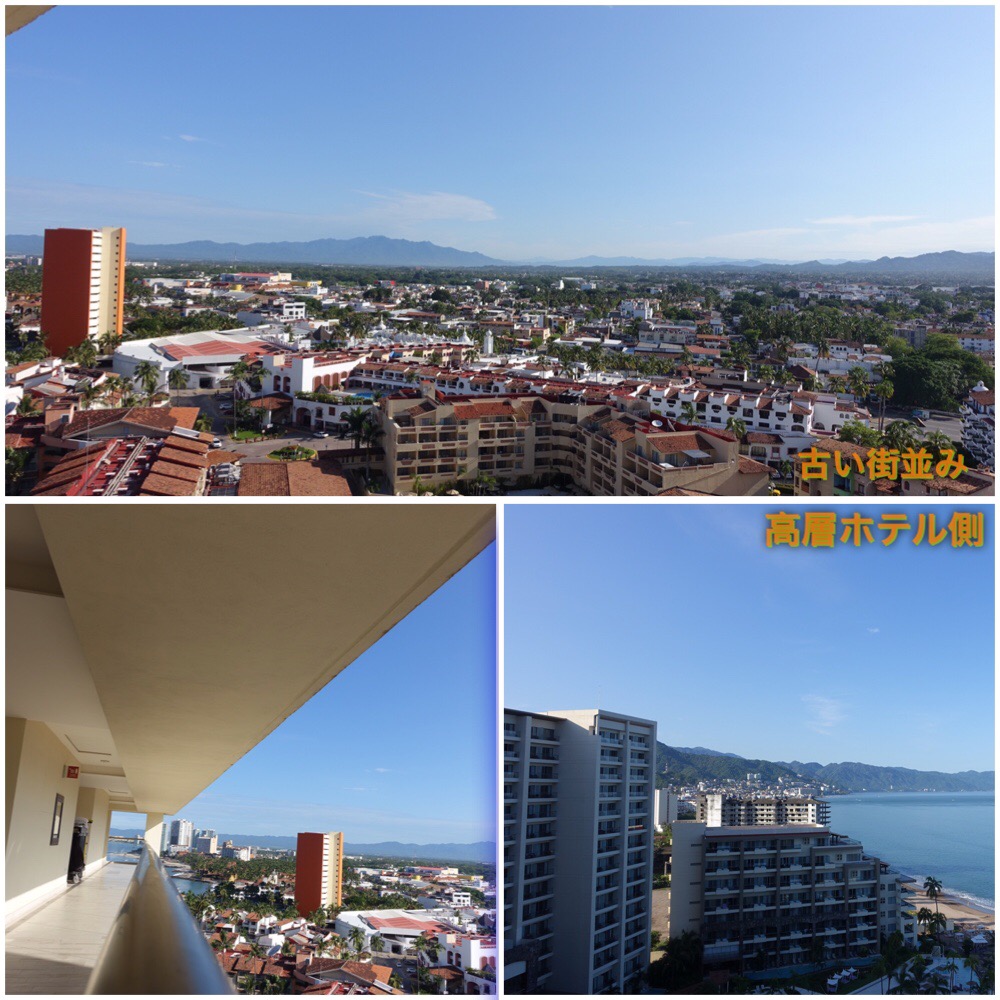 A staff came with a new card key after long, but it was same thing. We couldn't get in unless the repairman came up and fixed it. It was so hot out there. The humid made us feel more exhausted, but the staff who were with us eased my feeling somehow. He was a Mexican, who was born here in PV and grew up in LA, talked us about the town; what it was like before; it used to be a quiet beach town with small hotels, and pointed the mountain over the town where he used to live and said people still made a living with growing cows and horses. He also said he loved this peaceful environment, and that was why he came back. His talk made us happy and forget the long-waiting time somehow, to be positive.....!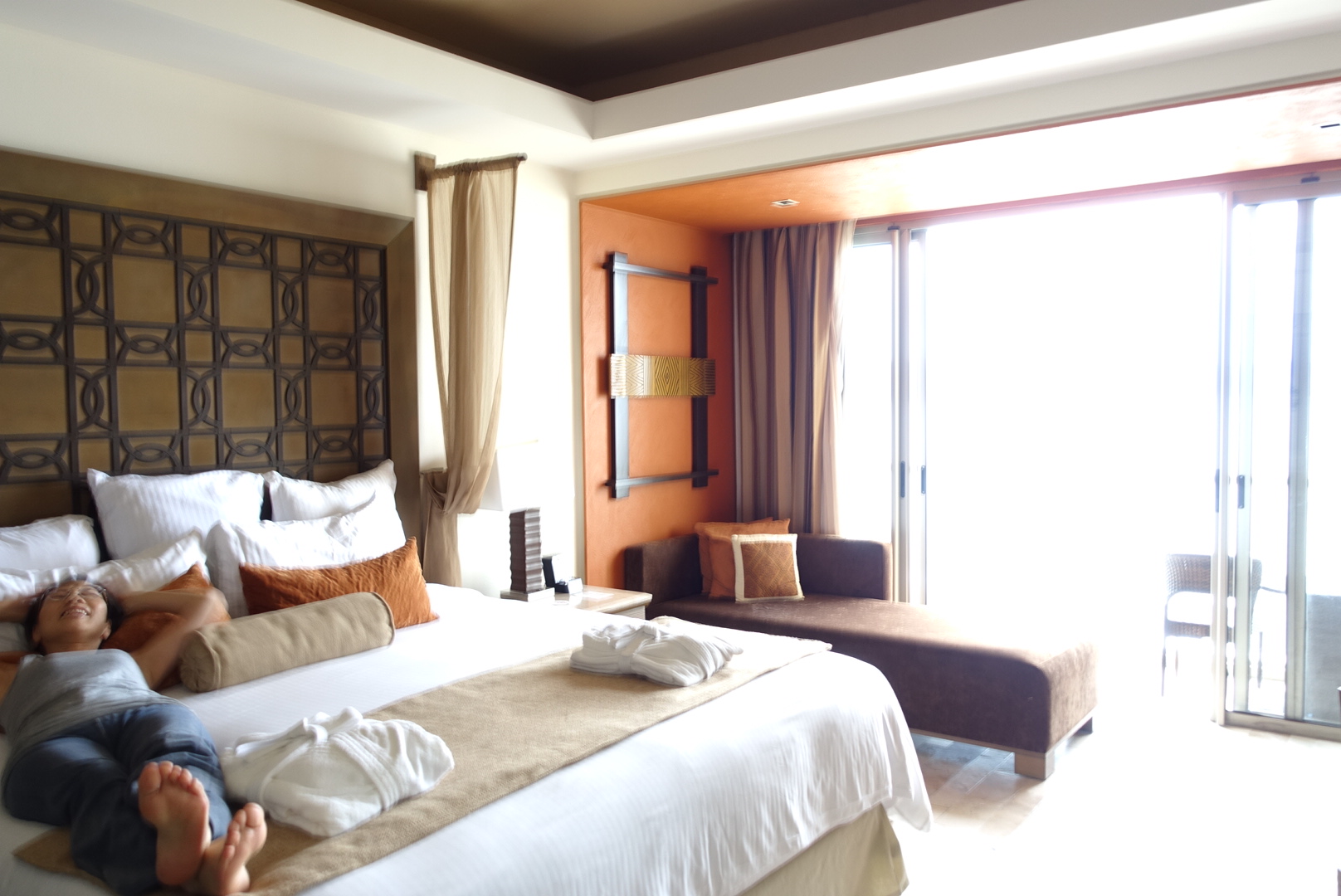 Luckily, the room was much better than the previous one, and we moved in, of course he helped us with our baggage and we tipped him with thank you. We came here to get away, forget the time. It's always better to be positive and enjoy any situation than upset. It's in Mexico!
Eventually, we got to know more *Mexico*. Taking a local bus is always the most fun part of my trip. This time was not an exception. Prepare 20 pesos and get 5 pesos for change for two (it's less than $1US!) and seat. That's it! So easy!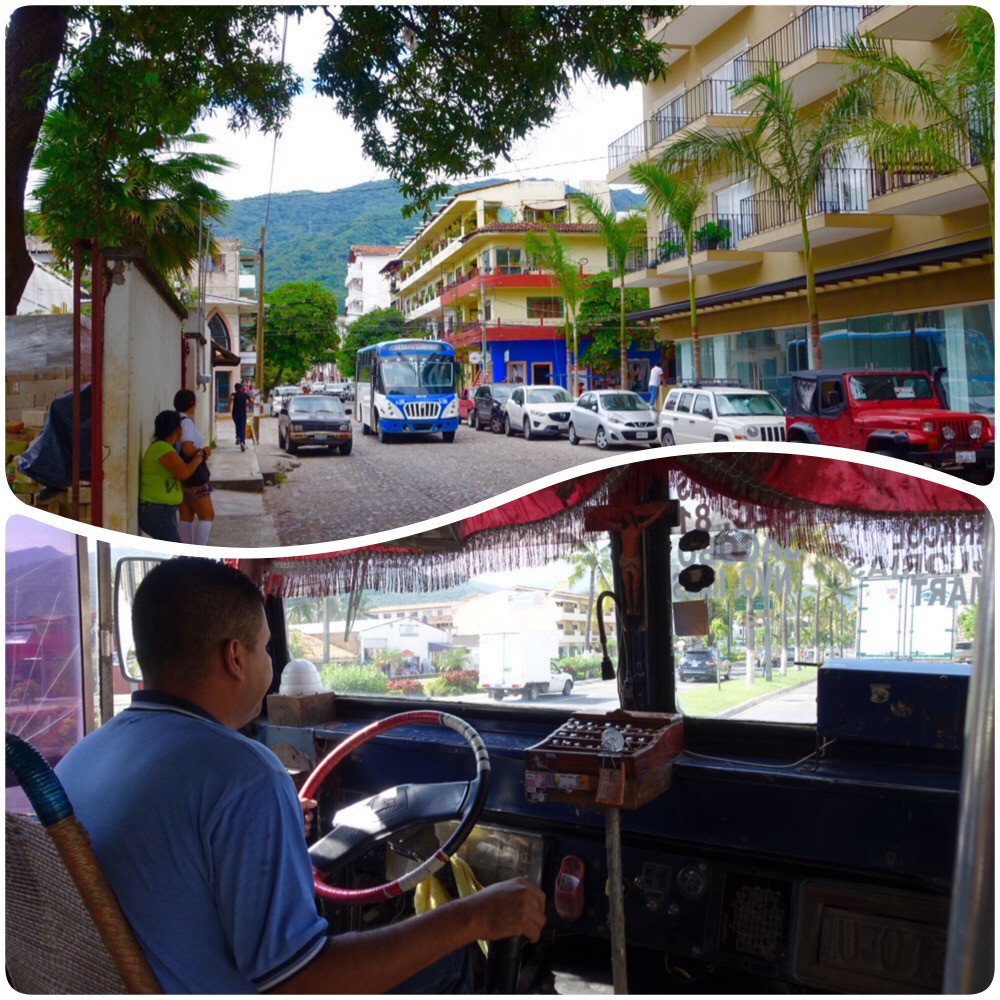 The bus takes you to the down town and Mismaloya beach and more. The bus was unbelievably rickety old with broken windows shaking us up and down as if it had a flat tire. I think it was nothing special for the local people, but for us, totally out of expectation and we were so excited that I couldn't stop laughing! We took 6 times of buses go and back to get different places, after all, I really needed massage, and YES, I actually got massage for $25 thinking that we could have taken a taxi instead.lol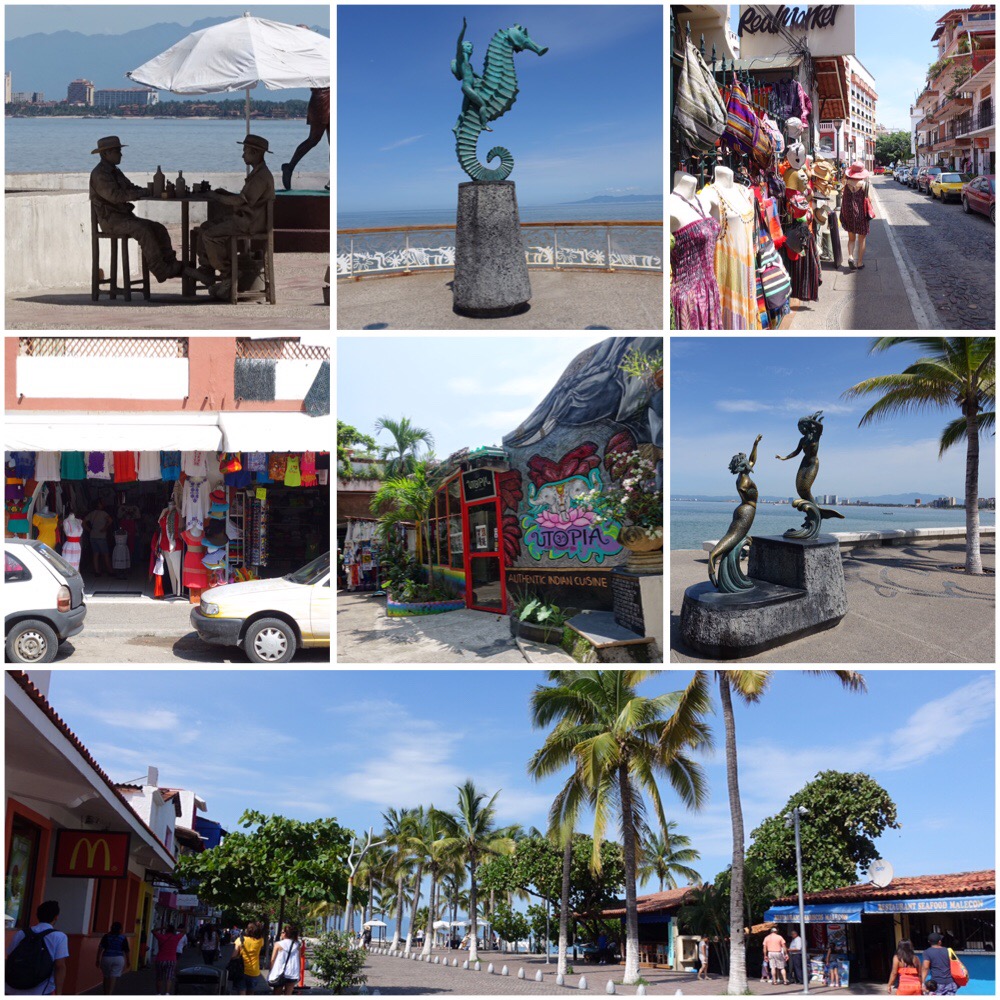 (continue to next)
I can't finish this journey without beaches and food. The beach was so beautiful. The sea breeze coming with a splash sound eases my tired limbs and makes me forget daily chores. Closing eyes and taking a nap was my precious time on the beach, pool staff came up and asked us if we would like some beverage. Oh, so nice! I got mojito(モヒート) *blended with ice without alcohol*. It was so good!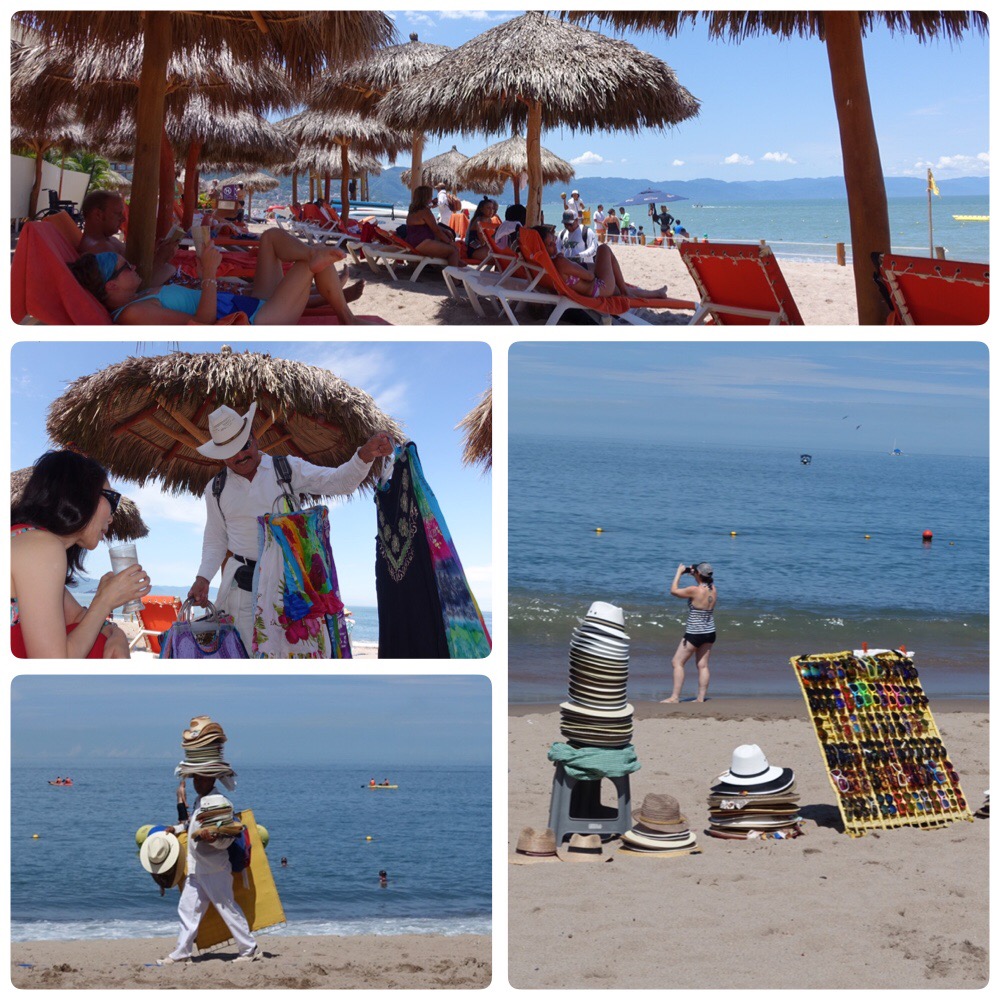 Some paddlers come and go, interrupt us one after another bringing some dresses, hats, sunglasses, accessories, scarves, carvings and even skeleton ornaments! It's quite a sight. They came over everyone on the beach trying to sell, but I didn't see anyone actually bought it. I said thousand times "No, gracious." as the way everyone said. I wonder how much they can earn one day and if they can live on that way...
The food at the hotel was great. They offers Seafood, Italian, French, Mexican, and even Japanese! We tried every restaurant; the seafood was fresh and great, Mexican restaurant had great choices of healthy vegetables and the French was second to none, but sometimes my stomach complains of missing Japanese food. Thanks goodness we had a Japanese restaurant here!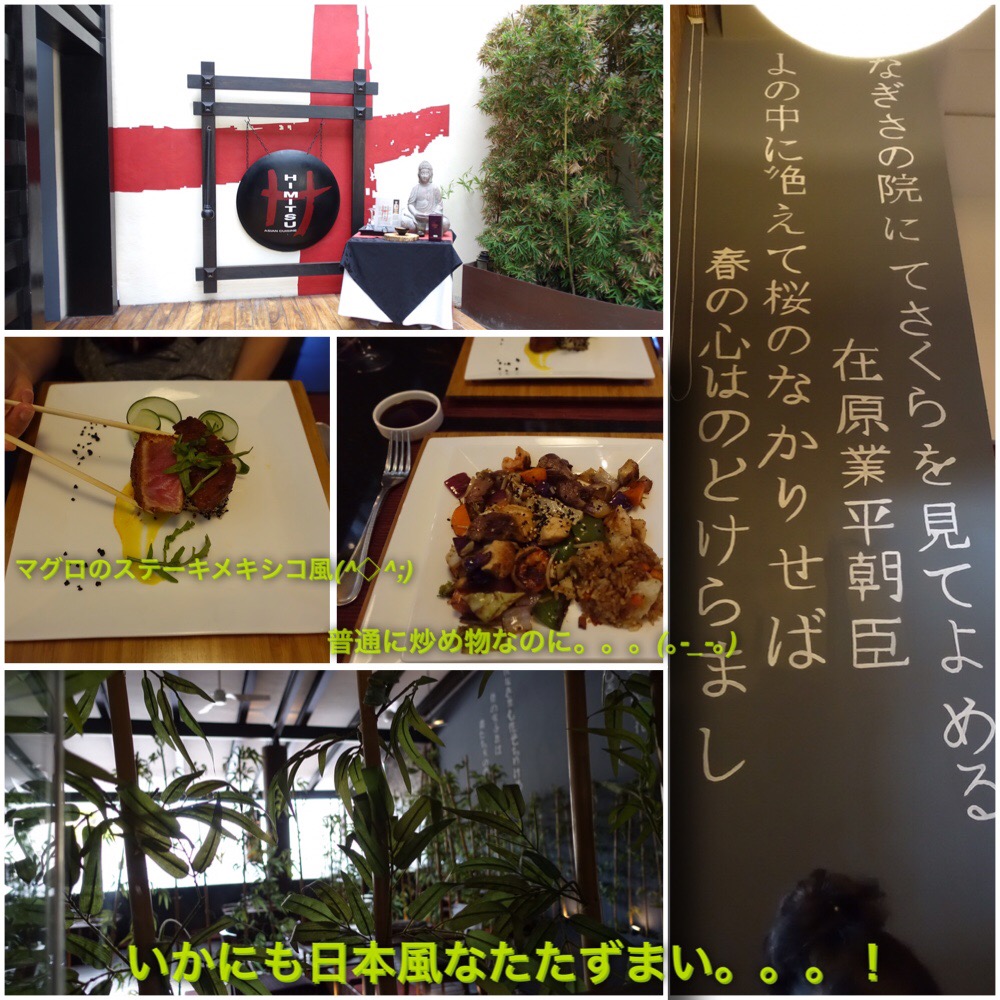 Maybe it'd be better not to have any expectations for Japanese IN MEXICO. It's said,"Expectation is the mother of disappointment".lol...(期待は失望の母) We had some salad for appetizer; my husband ordered seaweed salad that was okay, but mine was tofu salad with something 'tofu-like' and 'noodle-like' and awful dressing. My appetite stopped, but the next one MIGHT have been good...I still had left some expectation....For main dish, I had a tuna steak, well, that looked not bad, but it wasn't really 'food'. My husband ordered fried vegetable and beef thinking it shouldn't be wrong. I have no idea how to express that awful taste and wondered whether they actually tasted it before they served. I really wanted to say this out loud to everyone at the restaurant, "It was NOT Japanese. Don't get it wrong!" I could be a great chef here! No joking. BY the way, Japanese food in Seattle is good!
The hotel was all inclusive, we could get plenty of food at any restaurant as much as we want without calculating the prices and the tips. That was the reason I chose the all inclusive hotel. Good thing: easy, satisfied, no hungry. Bad thing: no appetite, spoiled. To tell the truth, I felt more fun in a local restaurant. Yes, there was a contradiction. A quote is well said, "Hunger is the Best Spice".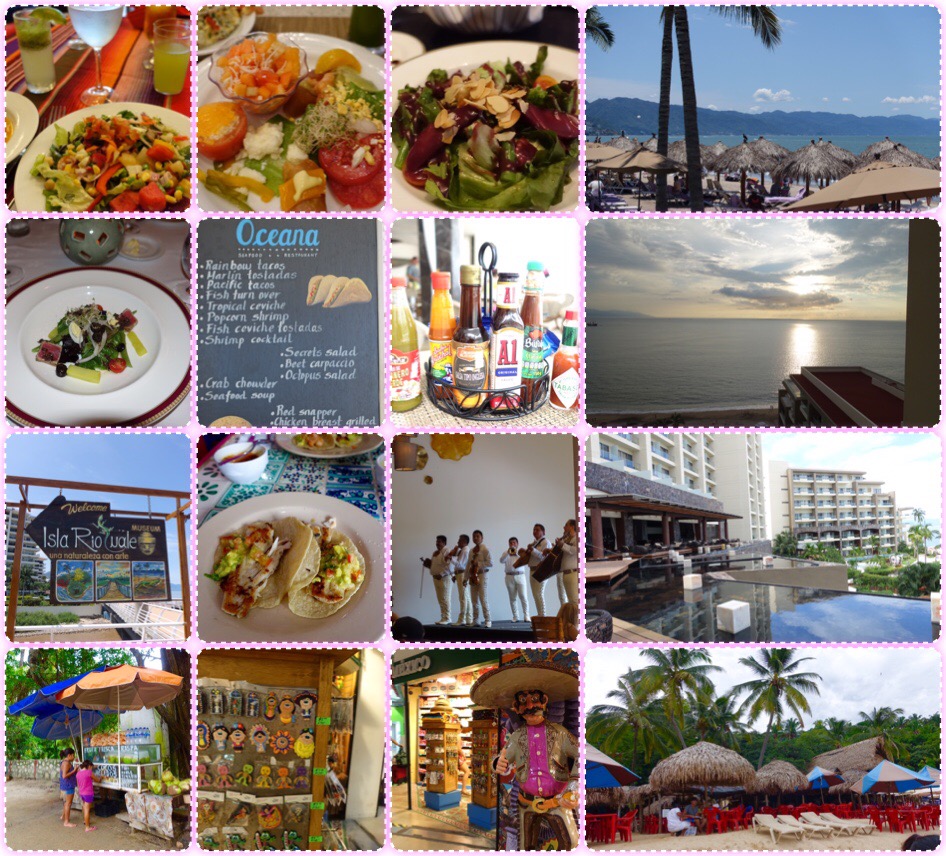 Thank you for your patience to read all! Although there were a lot of unexpected things happened to us, we could make it with fun through the trip. Thanks to my husband taking me there!!
利用したホテル Now Amber REsort and Spa
ずいぶん「書くこと」から遠ざかっていた。書いてみて気付くのは「書くこと」は生活の一部だってこと。それから学習のモチベーションを上げるためには自分で書き、誰かに読んでもらうことが必須だということ。中国語からも遠ざかってしまいがちですが、今回は英語でチャレンジ。興味を持っていただければ幸いです!
今回はシアトルからカンクンまで4泊5日の旅行です。バカンスなのに短くて、どうしてもっと長く滞在しなかったの?と少し反省、でもアクティビィティ充実、満喫できました!
这次旅游时间五天四夜,时间过得超快都飞过去了
我想把那里的情景都记在心里,在回路的飞机上写下来了一条记录
如果你有兴趣,欢迎来看一看!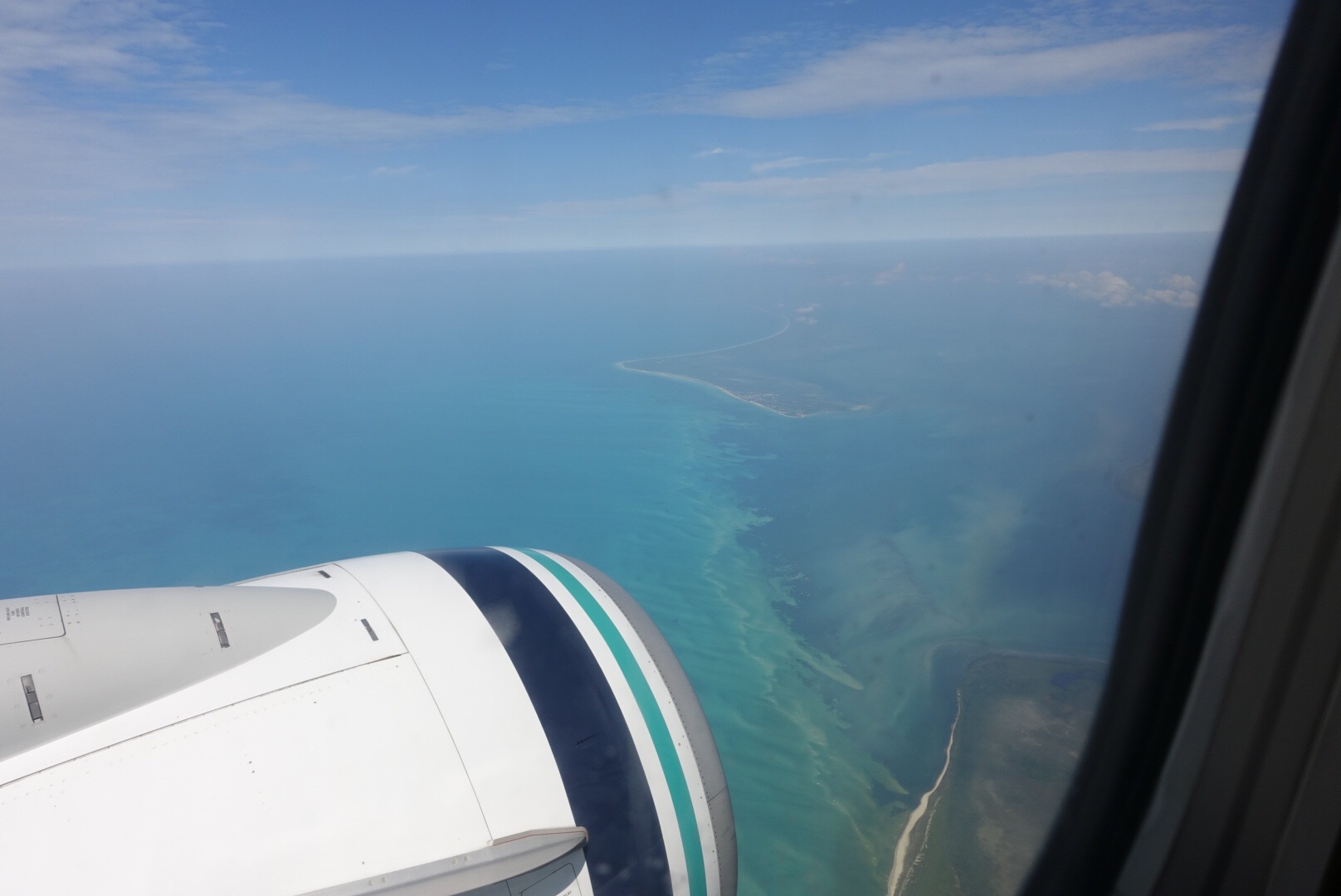 Though there were some troubles on our way to Cancun, overall, it was great. We got up very early in the morning for the 7:30am flight. When we got at the airport, we found out our flight delayed over 4 hours (!) and there was no connecting flight. What the hell!? We were in shock and hopeless. After that, it turned out a lucky because we got a direct flight ticket for the replacing. That made us much easier to get there; it's only 6 hours flight!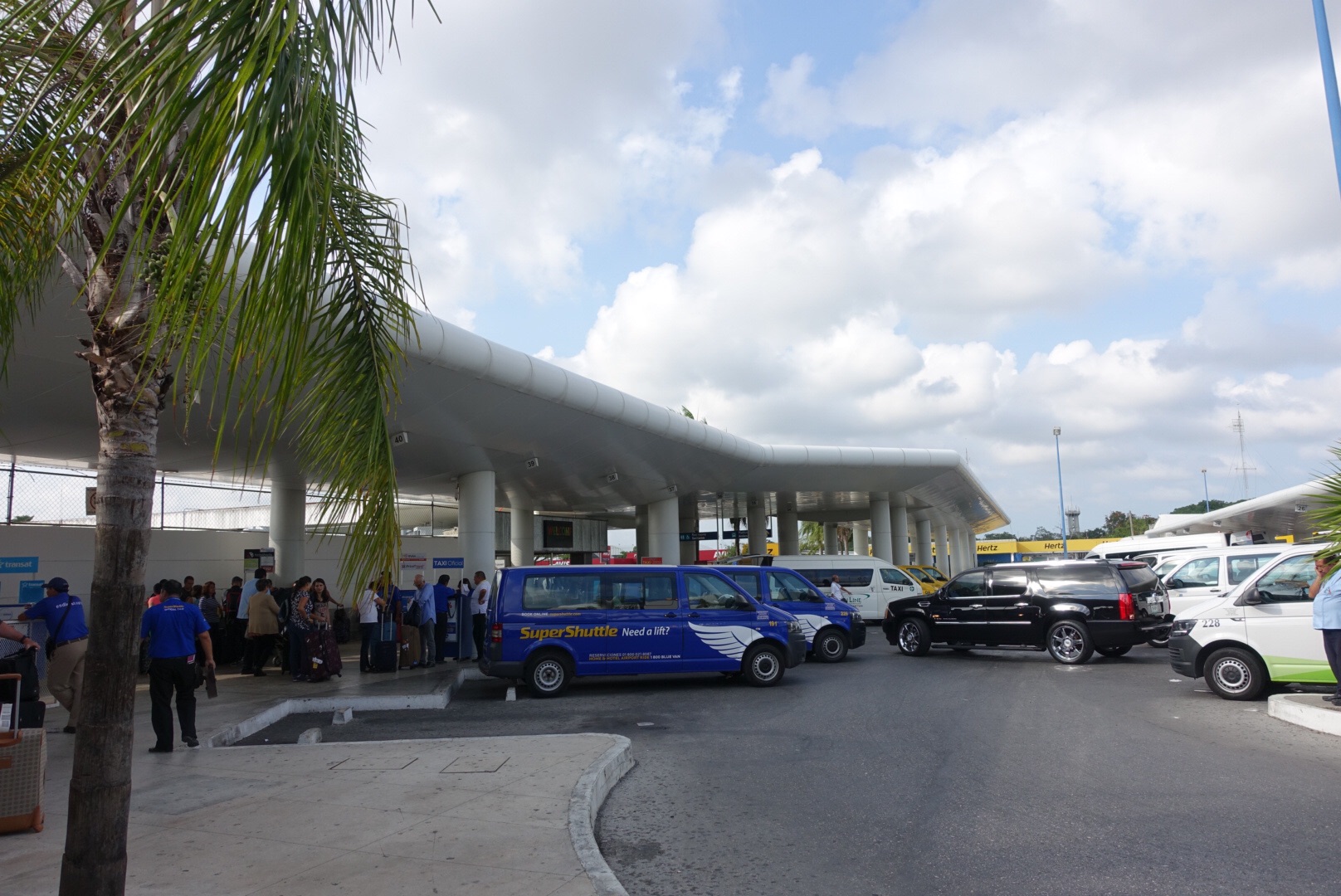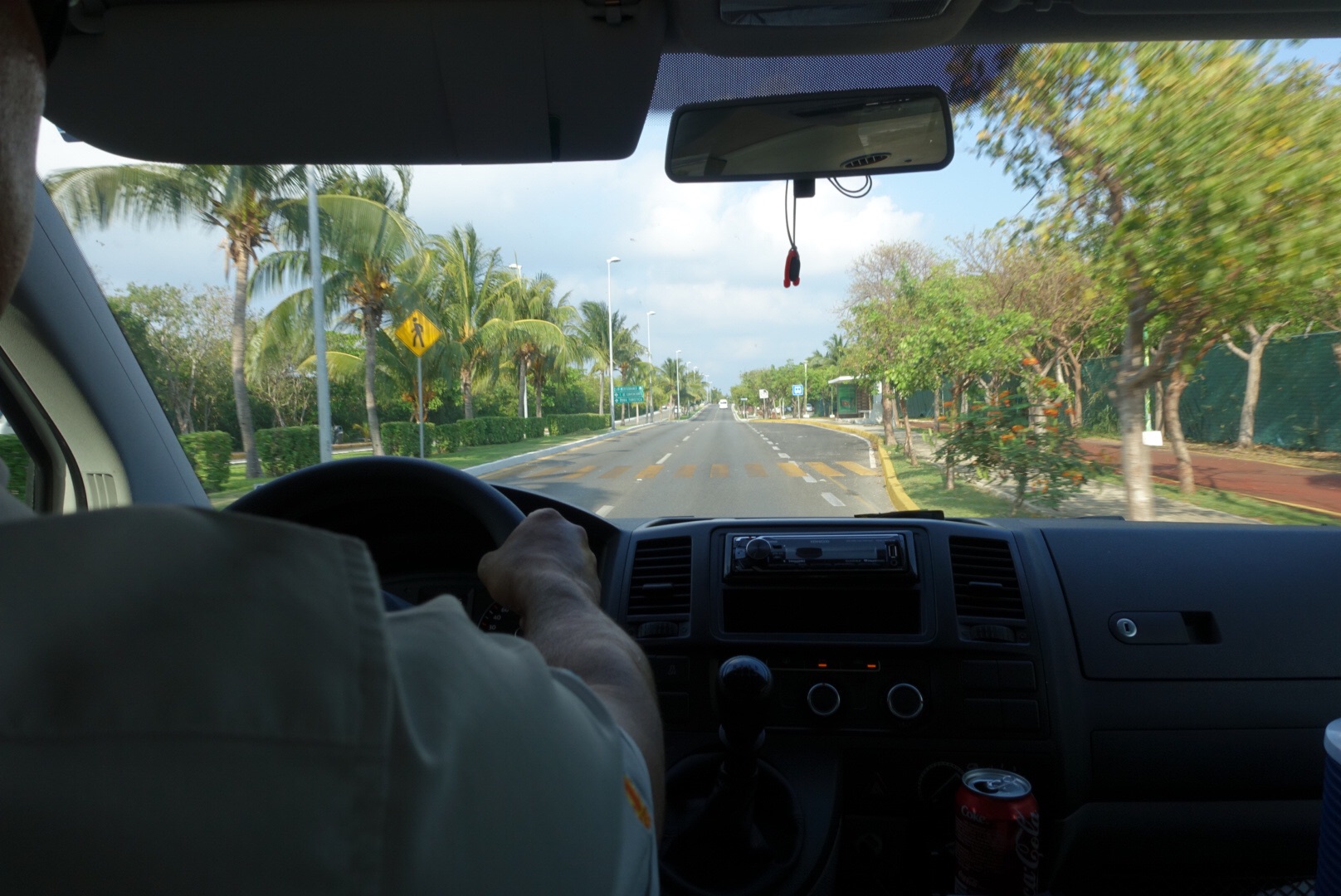 Getting in Cancun airport, the taxi we had booked beforehand took us to the hotel without any trouble, and yet, the driver took us one of the beautiful points on the way to the hotel: the sign of CANCUN. It is a famous point for taking pictures and there would be a very long waiting line in high season.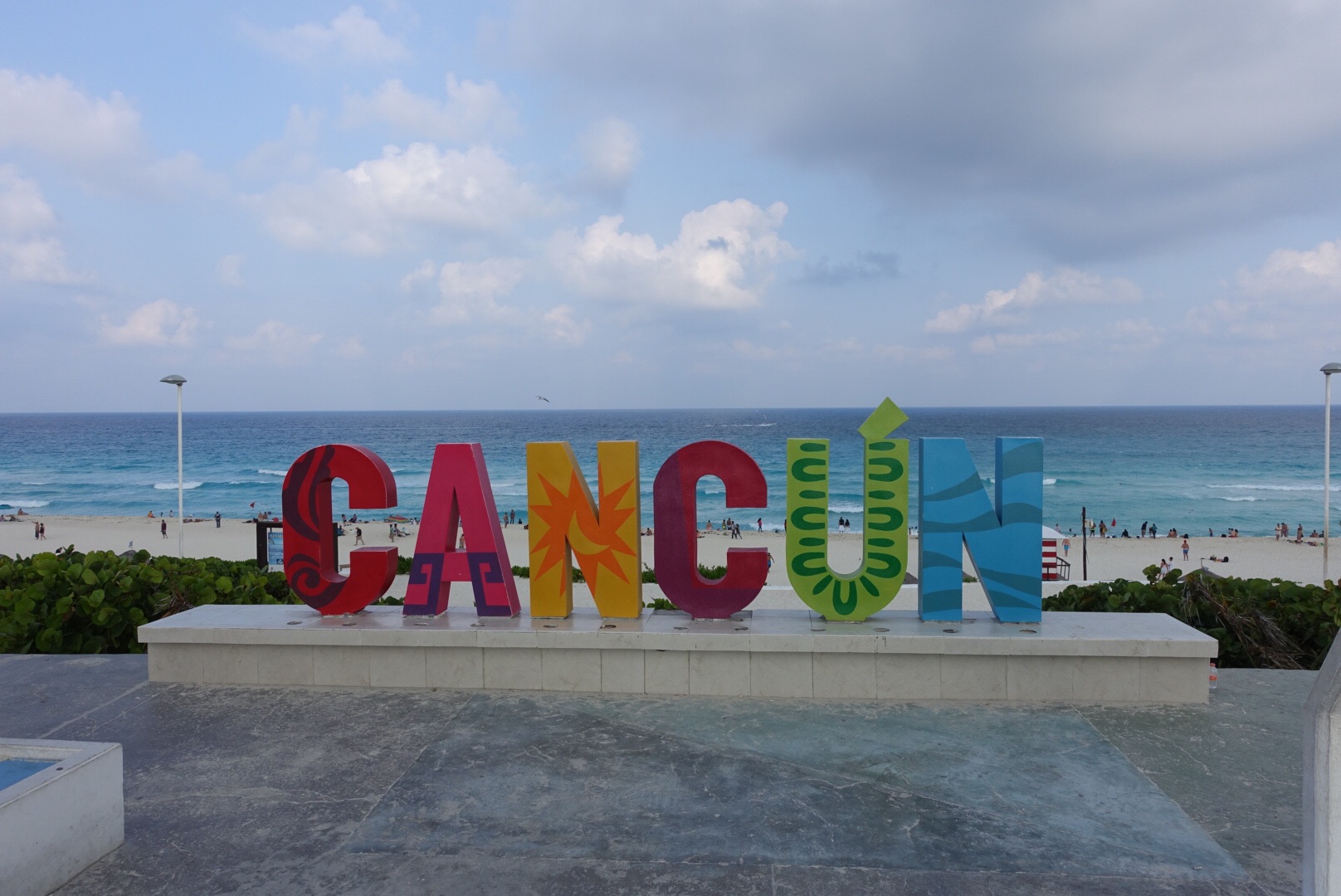 At the hotel, the staff greeted, "welcome home!" and it made us feel like we really came back!! The room was perfect. It was much bigger than the last one, so we had enough space to put the room service table and had a nice dinner in the room.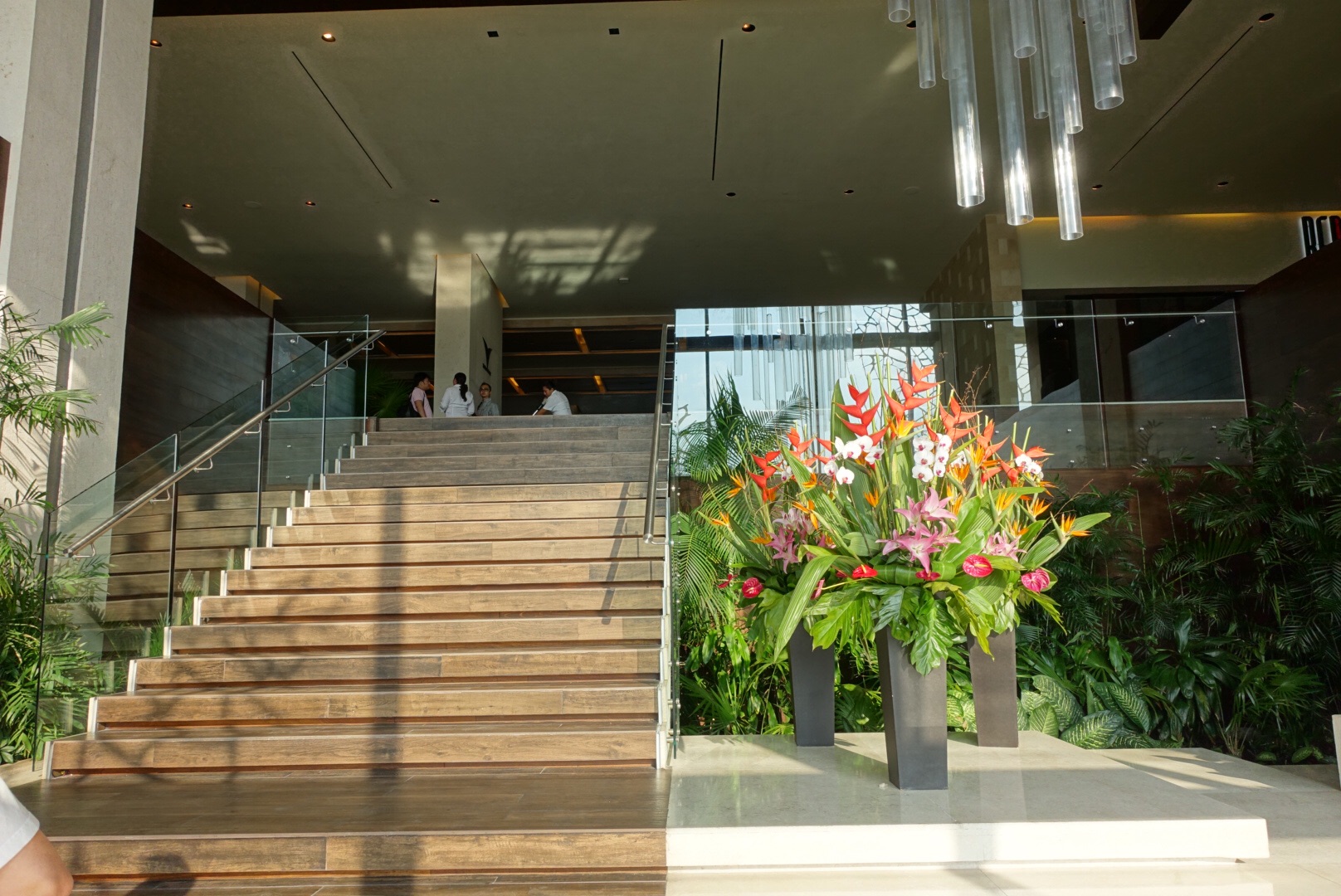 We changed our plan for the first day and went to a cenote which was called Dos Ojos because my friend, Meche called me the night before the trip and told me NOT to miss it. It was a kind of adventure; get on a local bus to downtown, get in a van with someone else to Playa de Calmen, and then get in another van to the site.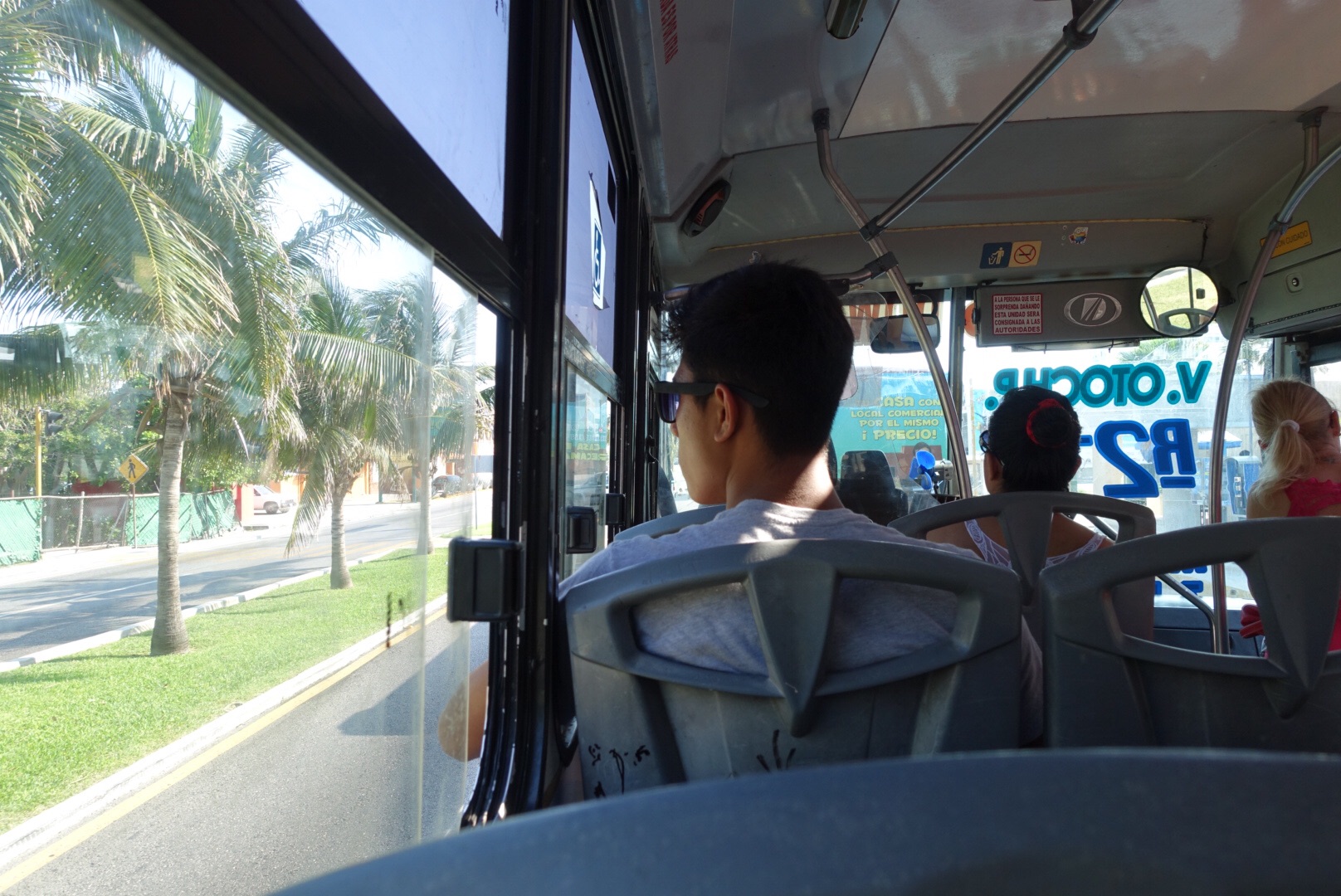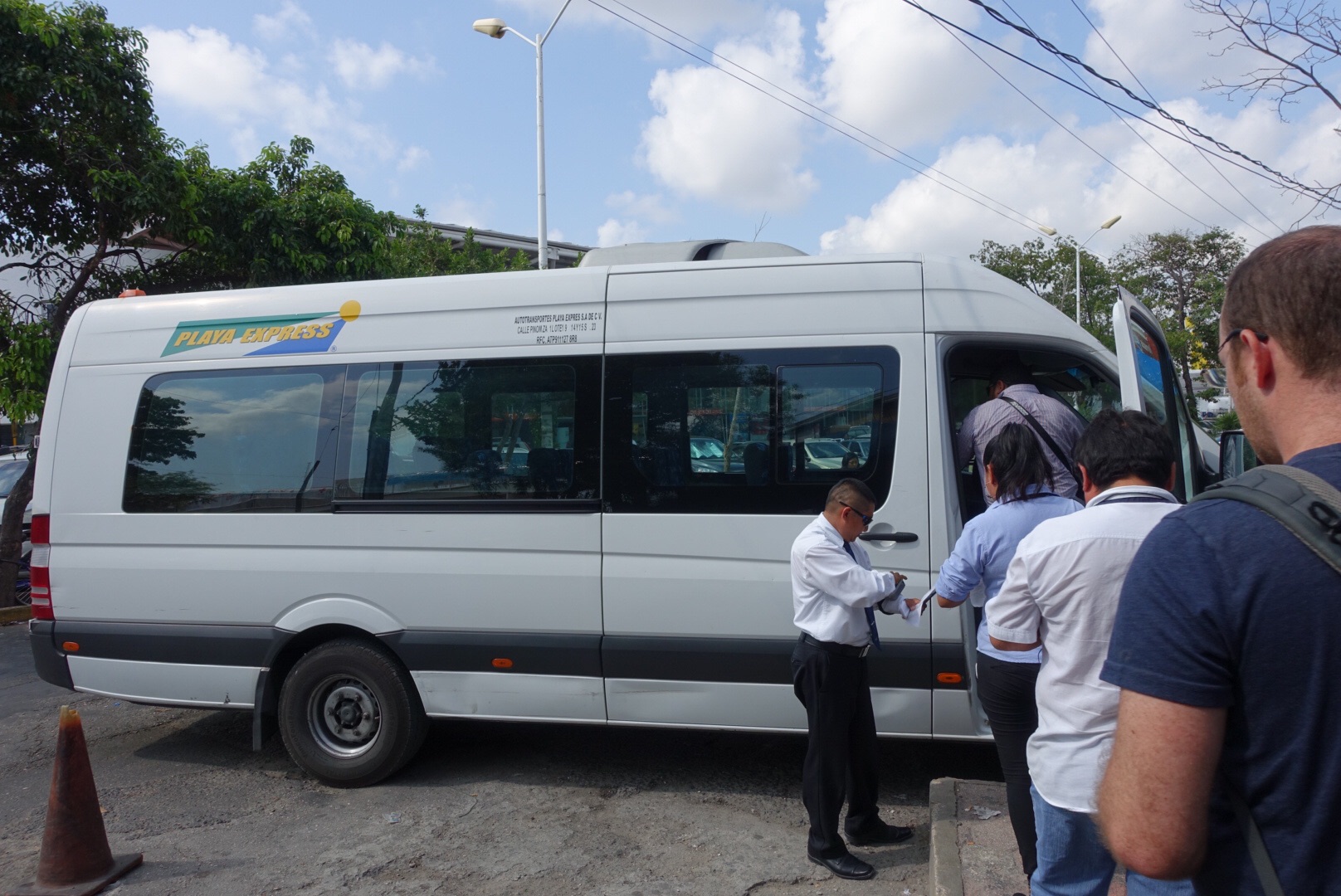 Dos Ojos is not so famous as Grand Cenote but much bigger and clearer than that. Get on a small truck from the ticket center to the site that was 3 miles away. The road was so rough, we were like animals being shuffled up and down in the back cage.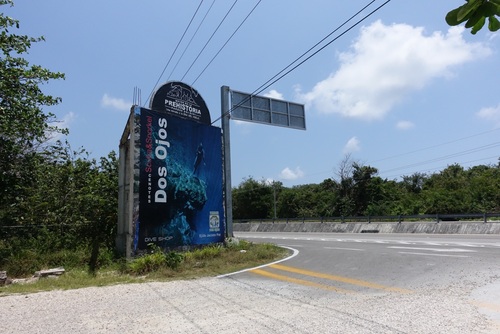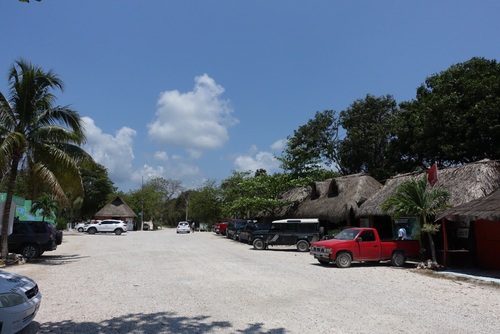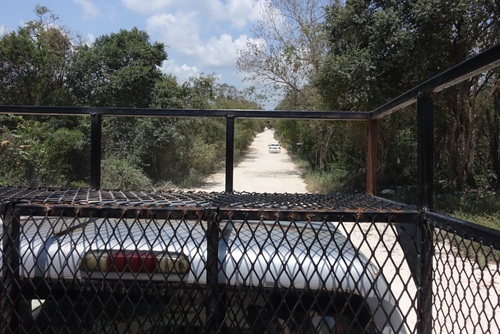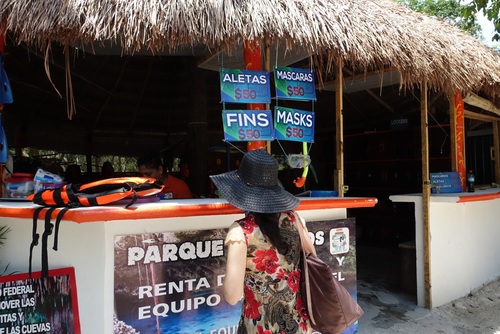 Renting some equipment for snorkeling and getting into the cenote. Although I felt dying cold and couldn't breath at all in the water, the water was amazingly blue and clear to the bottom, and it's absolutely worth the try. Thanks to Meche. Unfortunately, the pics are not so good as the real sight, though.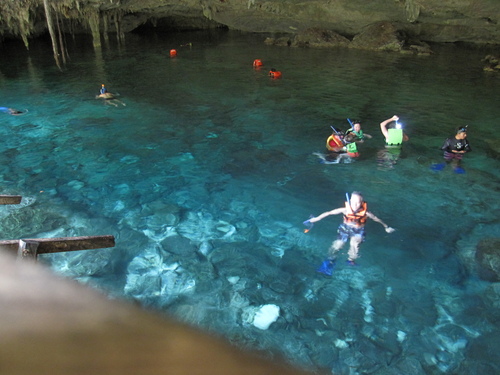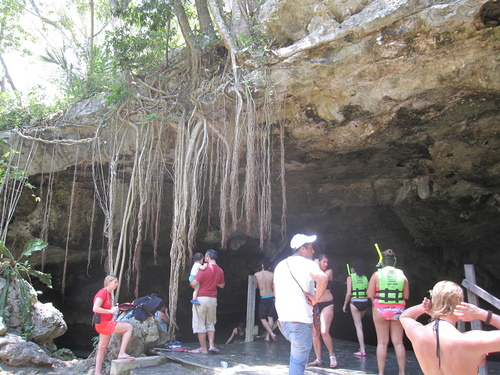 The second day was a private trip to Expoler Park. There were some activities like zip lines, ATV, river swimming, and rafting in the huge cave.
修学旅行で見た秋吉台の比ではないほど!
I tried all, but rafting because I didn't have that energy at all. Zips were amazing!! I think it'd be *once-in-a-lifetime* experience flying like a bird in such a long course over the VAST natural forest, include water slider and cenote fall. I would never know how amazing it would have been if I didn't try it.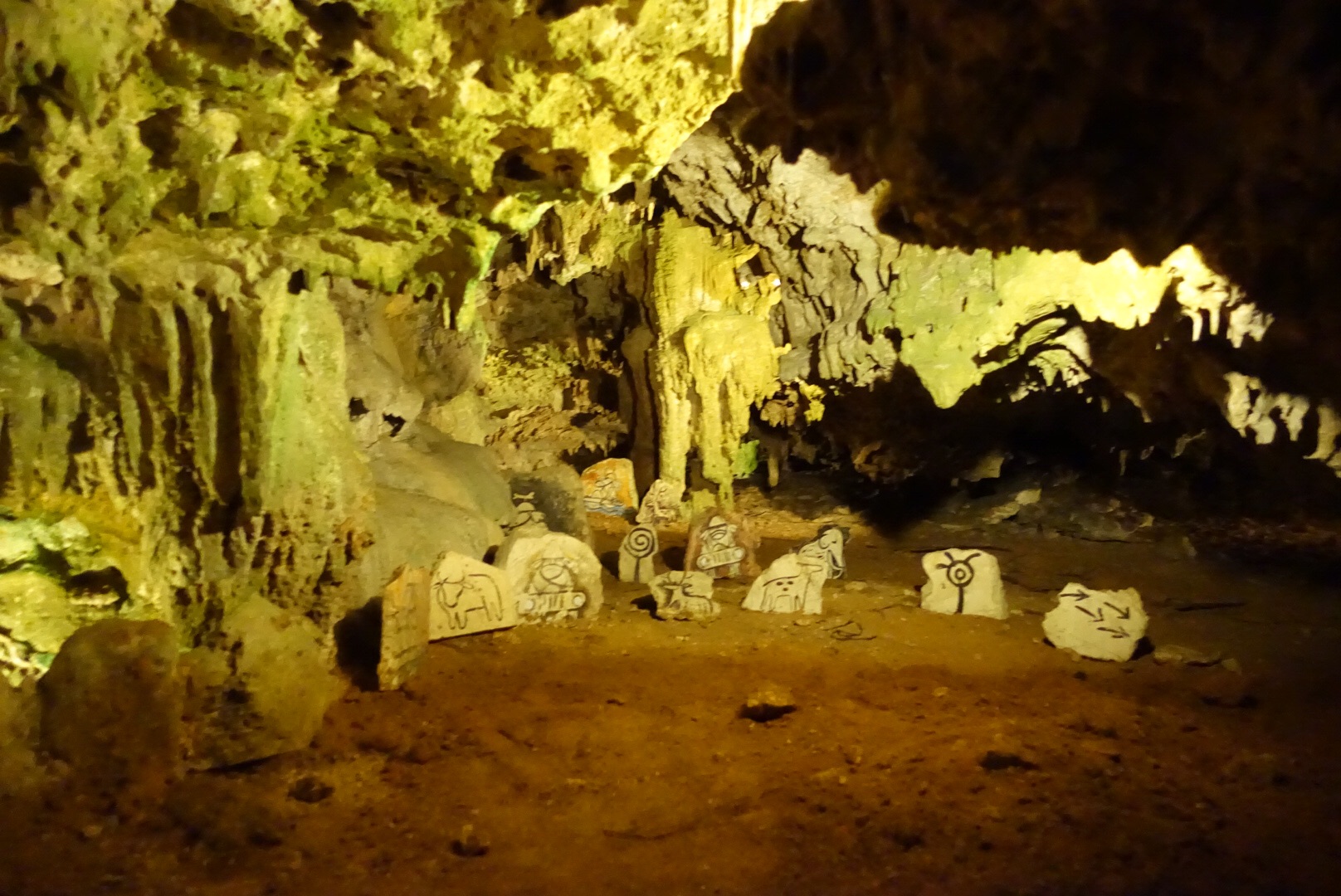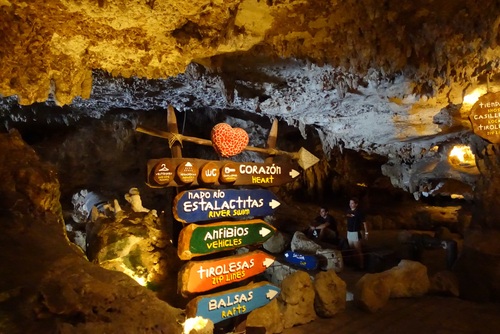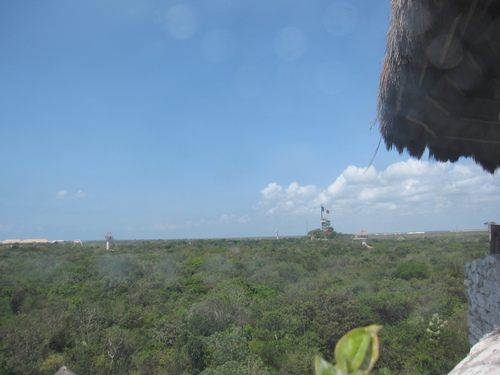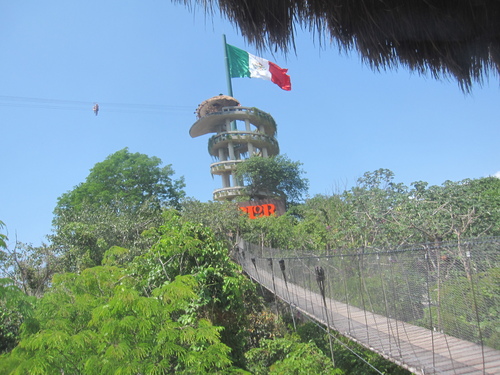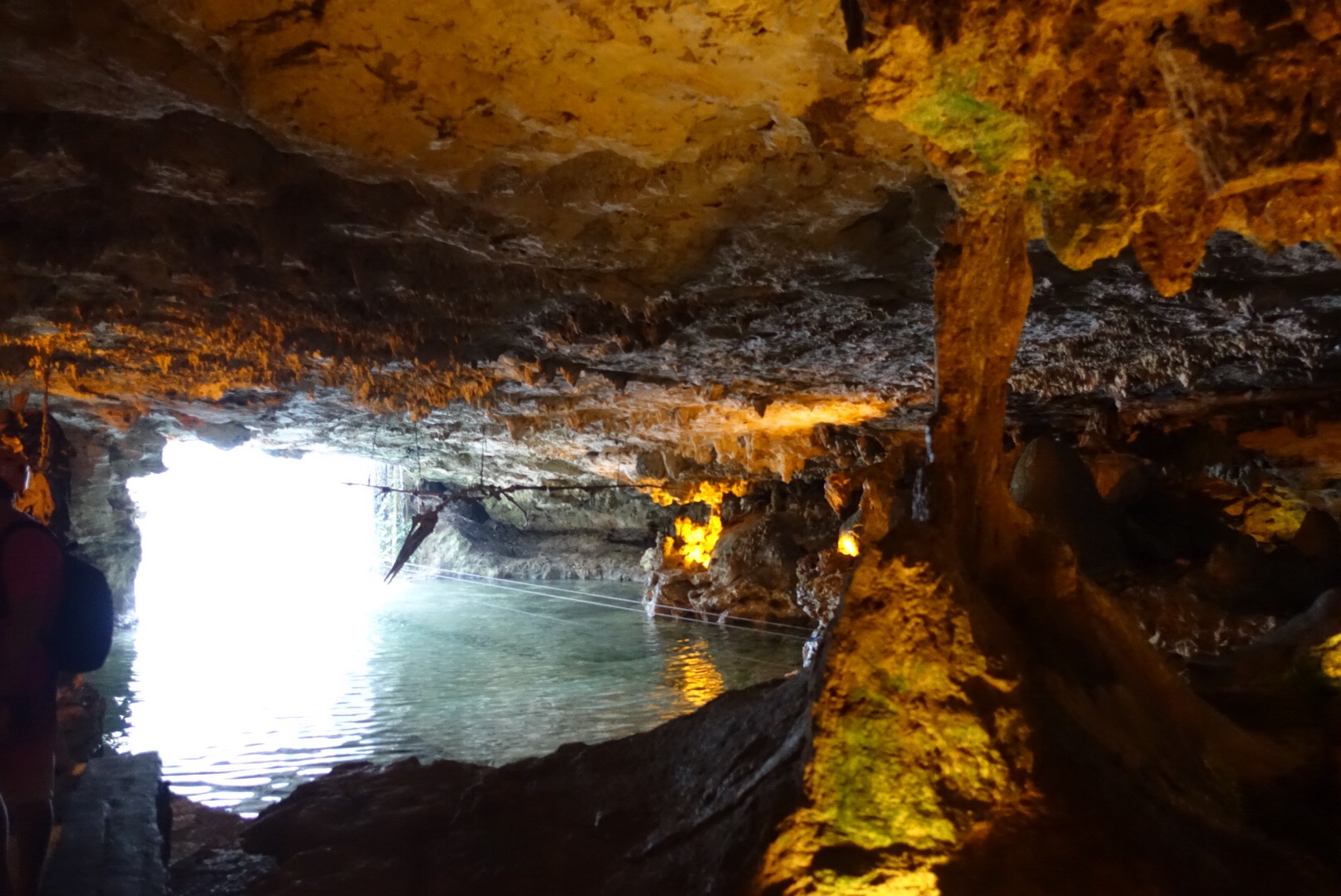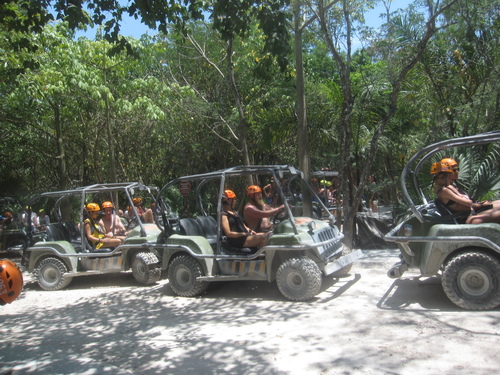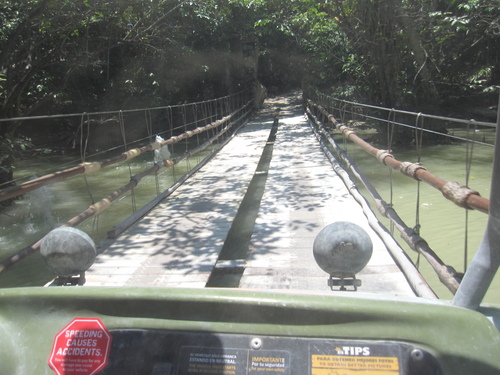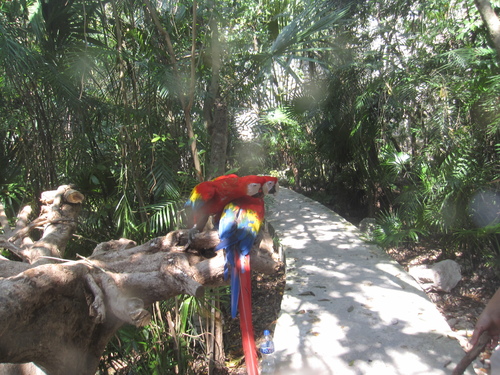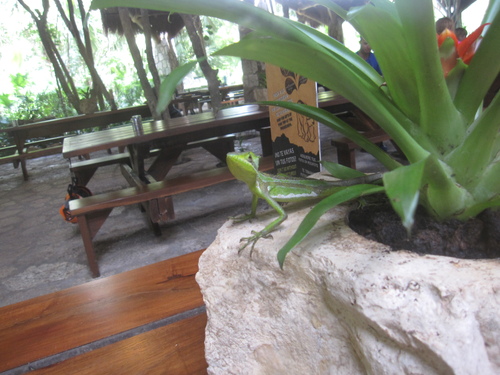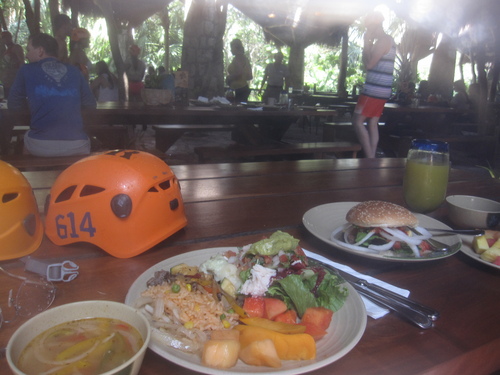 The third day, we were at the pool side and the beach relaxing, drinking and napping all day long. The Caribbean Sea was breath taking beautiful. Wave comes and goes back, here and there seamlessly, but sometime it's unpredictable. I thought I could manage myself on the wave, but it was wrong. It smacked my back and pulled my legs, got me completely lose control of my body in the middle of the SHLLOW water. When I managed to come up to the surface, I found my nose full of salty water, being not able to breath!!(@@;) Phewww!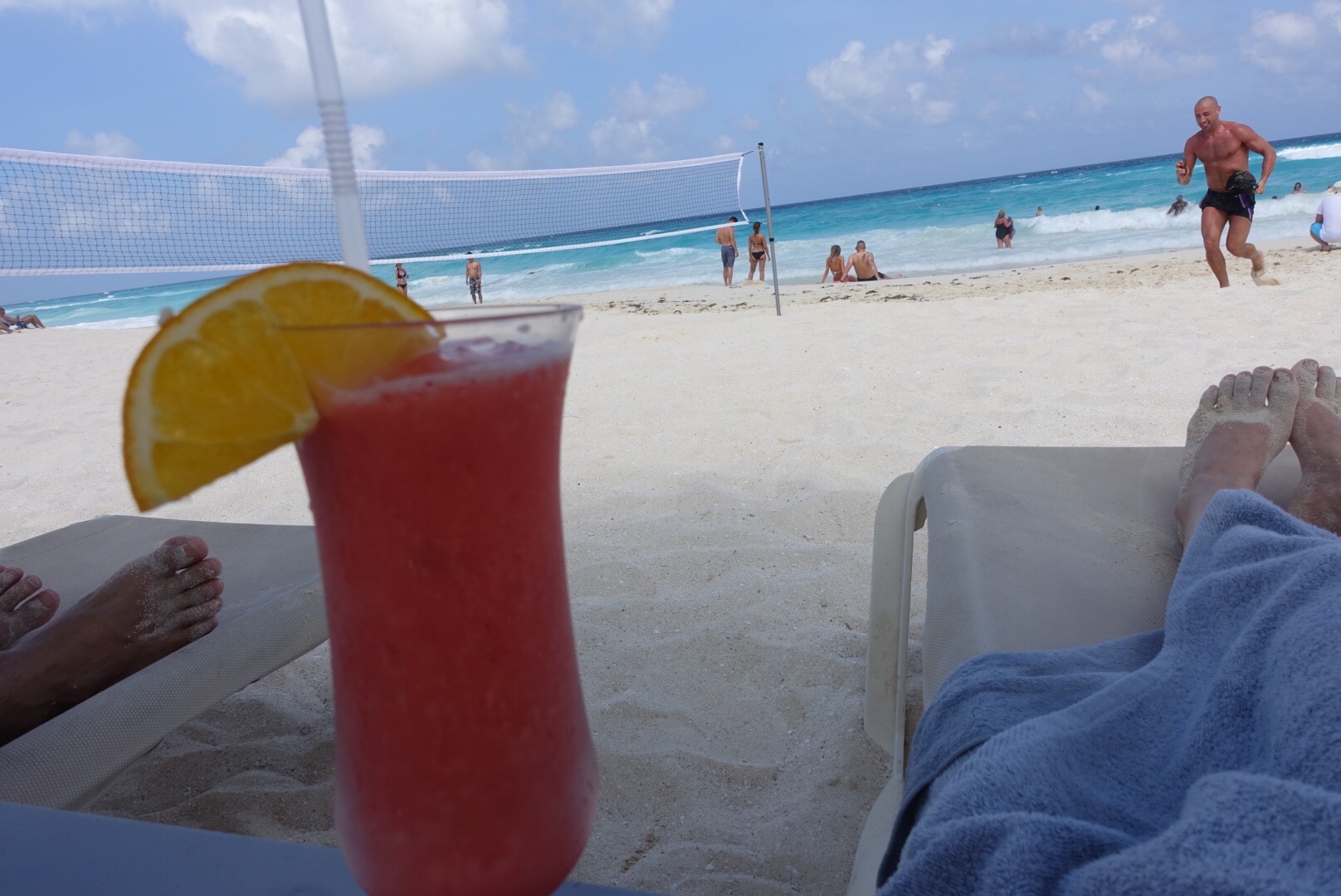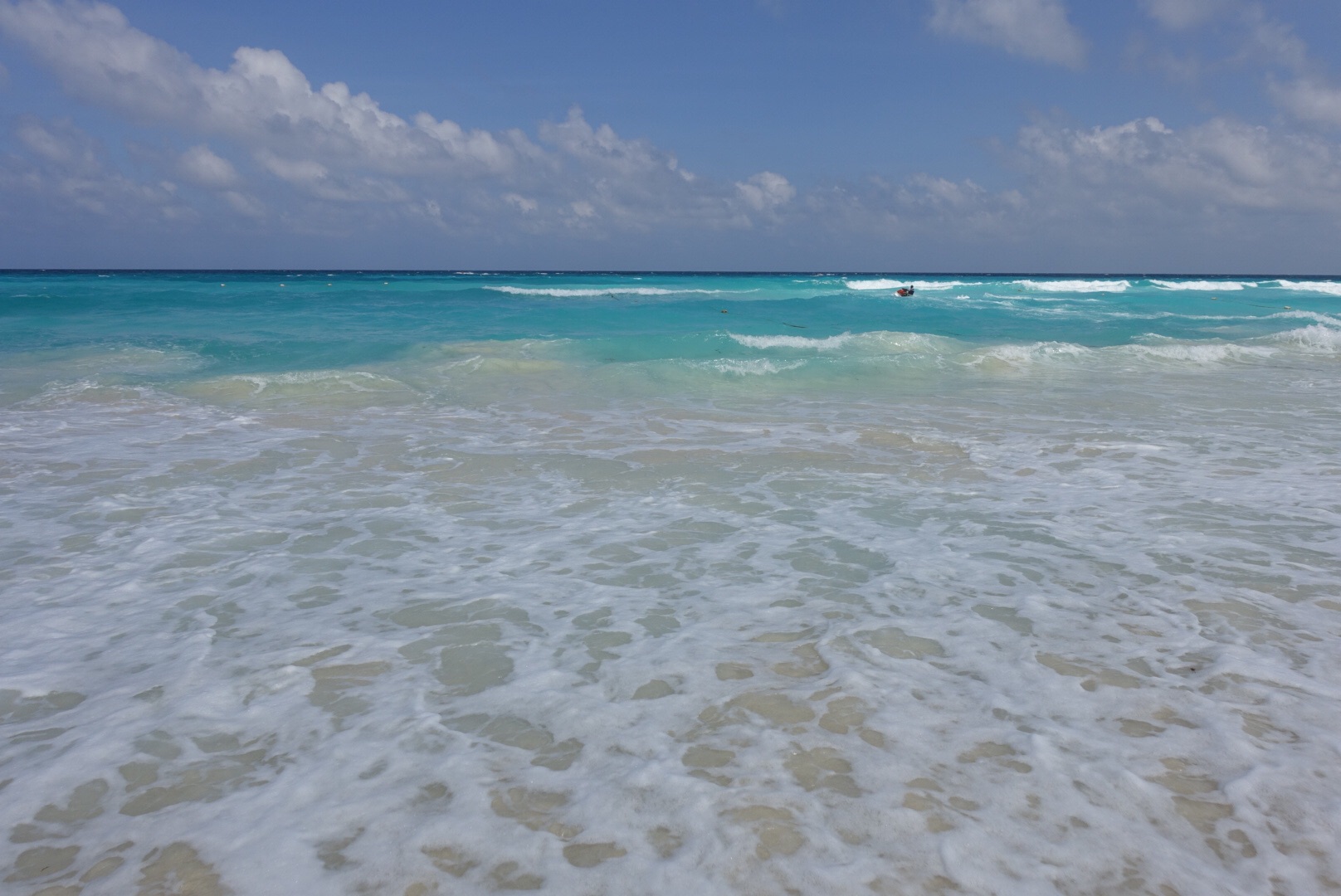 For the dinner of the last day, we tried Mexican Cafe on the lobby floor and that was unexpectedly good. Tried variety of Mexican food, for example, CACTUS!サボテン食べたよ! I don't have right word to describe it, but it had kind of weird texture, like *chewy & crunchy* (こりこり). The staff there was pretty friendly, they asked my preference of the drink and figured out what I wanted, and that was perfect. They also had a fun Mexican show and dance at the restaurant and it enhanced our mood on vacation in Mexico.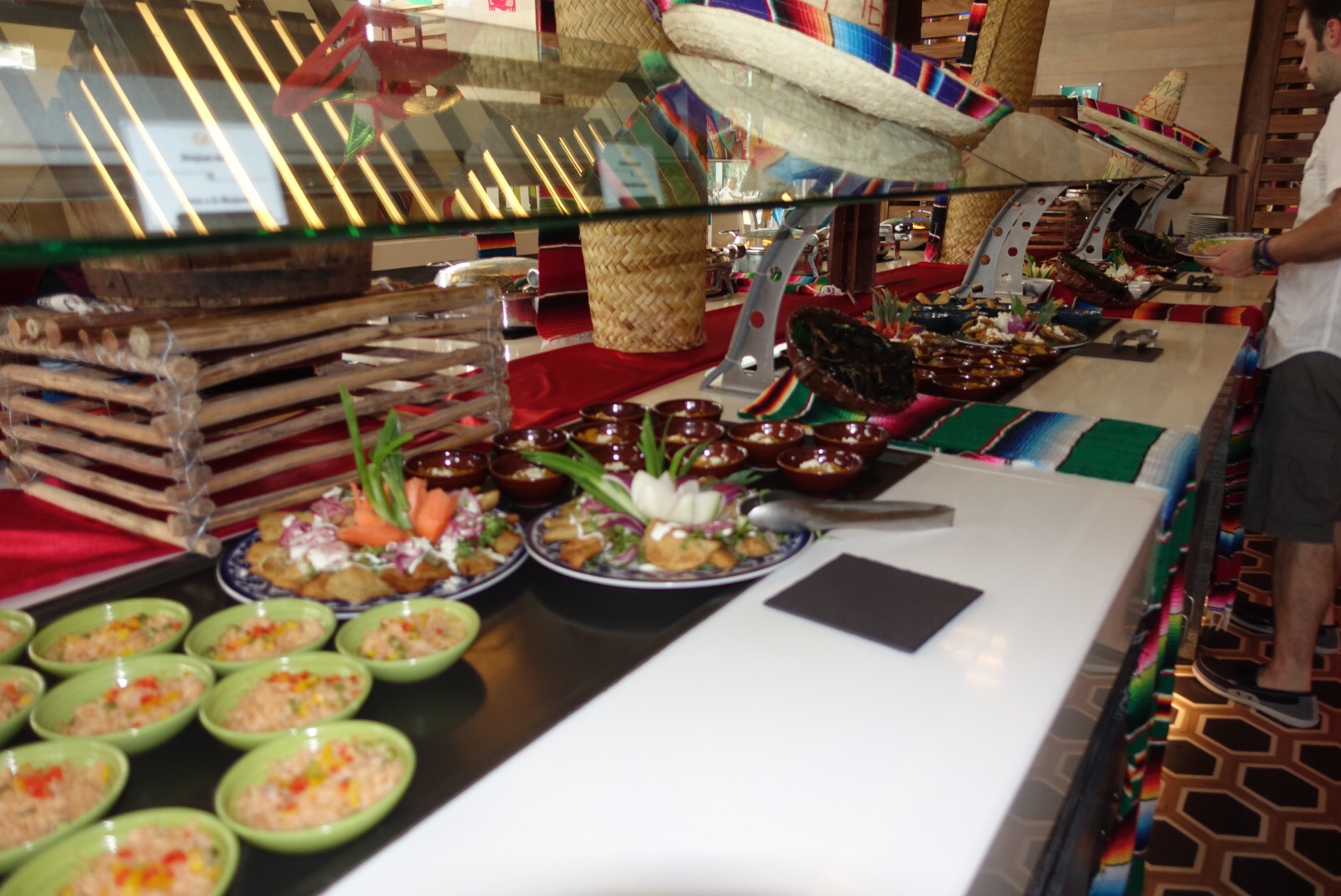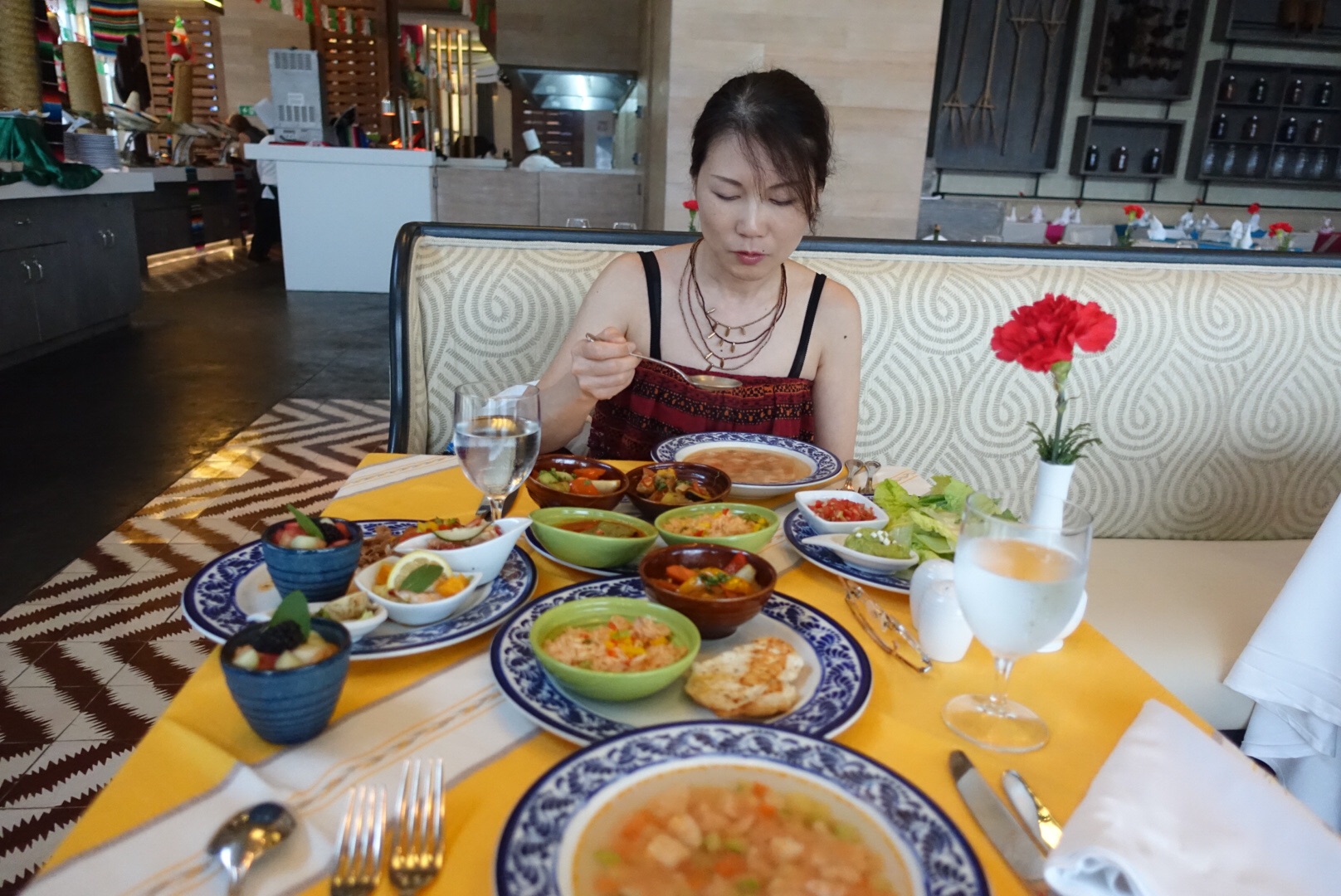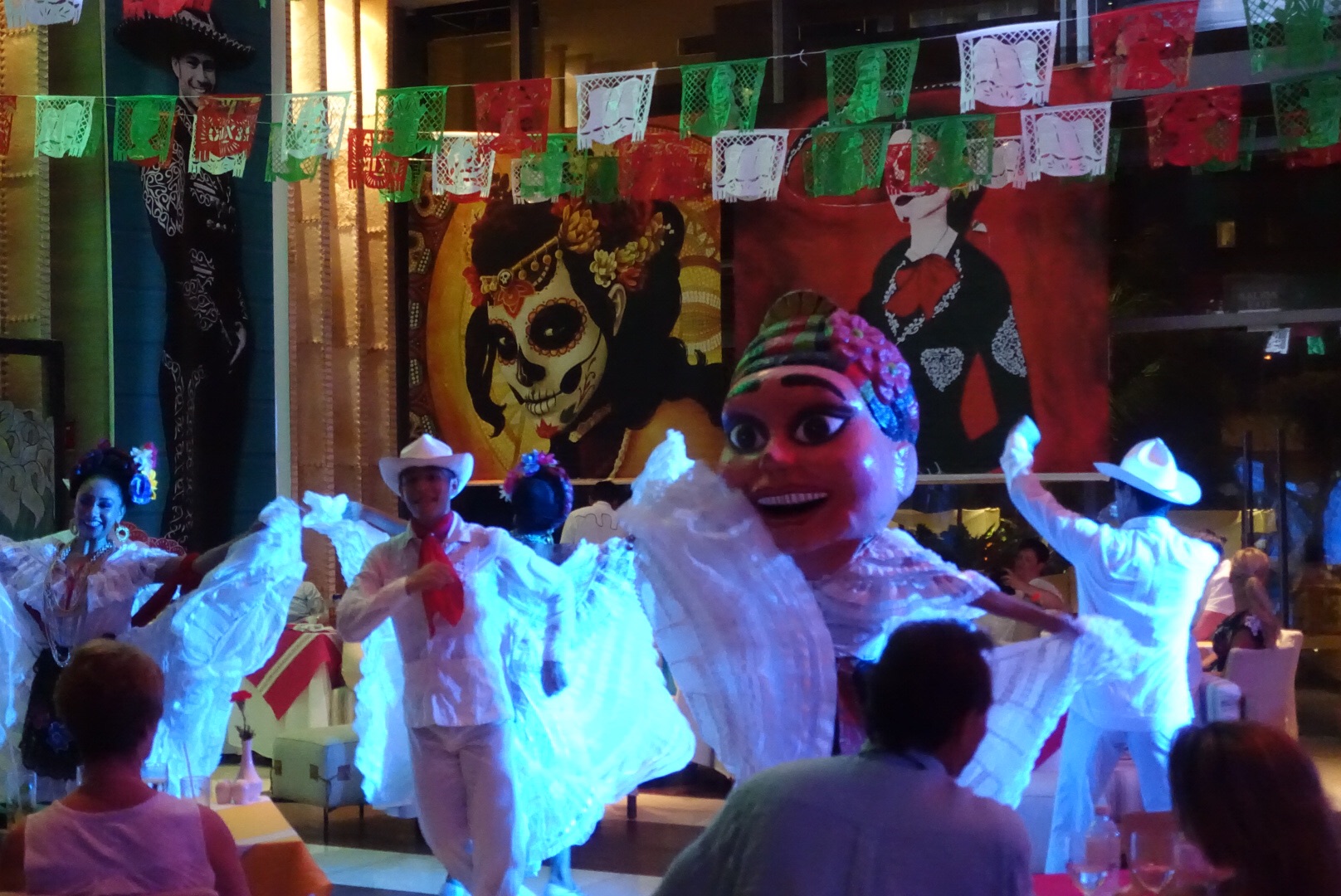 The last day, my stomach went down as it usually does. I didn't have any apatite and went bathroom again and again. It's just because I had been too greedy about food and got much more than I should have.
简直是个自做自受,但一点没后悔!
Thank you for reading such a long writing!
最後まで読んでいただきありがとうございました!
(おまけお役立ち情報)
カンクン空港からホテルゾーン   USA transfers利用 $55往復
ホテルゾーンからダウンタウン   ローカルバス   10.05ペソ($0.75くらい) 
ダウンタウンからplaya del calmen 乗り合いバン  34ペソ($2.1)
playa del calmenからDos Ojos  cllectivo   40ペソ
Dos Ojos チケット               200ペソ($12.5)
シュノーケル、ヒレ、ロッカー レンタル        各50ペソ($3.1)
Explore Park(ticket込み)USA transfer private tour利用  $168/per
ホテル Secret the Vine All inclusive
http://www.secretsresorts.com/vine-cancun
USA transfers
http://www.usa-transfers.com/